Get Started With Mount Dora's Favorite Preschool Martial Arts Classes Today!
At Family Martial Arts Center, we want to build confident, courteous, and successful students. Our Preschool Martial Arts classes are designed to accommodate students ages 4-6, from here in Mount Dora or nearby towns, by cultivating a safe and fun environment where any child can thrive.
We want our students to develop real life skills such as focus, discipline, teamwork, and respect. Introducing your child to kids martial arts will help them become the best they can be -- if you don't believe us, simply try out a class here in Mount Dora and you'll see your child's behavior and performance improve in no time.
Just fill out the short form below to learn more about our Preschool Martial Arts classes!
Why Choose Preschool Martial Arts Classes?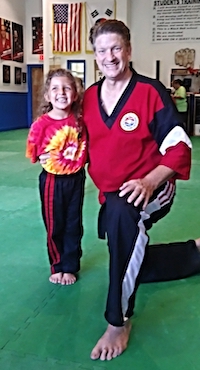 Martial Arts has more to offer than just physical growth -- it gives students the opportunity to pursue genuine growth by emphasizing core life skills. Our team of professional instructors at Family Martial Arts Center want to help your child be more confident, disciplined, courteous, and respectful, so that they can succeed both on and off the mats.
We proudly serve Mount Dora, Eustis, and the surrounding area with high-quality kids martial arts classes that will empower kids to be better students, siblings, employees, and leaders. Enrolling your child in our Preschool Martial Arts classes isn't just about helping them learn awesome punches and kicks. It's about helping them grow and succeed in all aspects of life!
Through our Preschool Martial Arts classes, your child will:
Develop unwavering confidence
Learn teamwork and leadership skills
Connect with new friends and mentors
Build strength, agility, and habits of fitness
Learn martial arts in a fun, exciting, and safe environment
Help your child learn to be a leader! At Family Martial Arts Center, we work hard every day to help our students grow, learn, and thrive. Kids martial arts classes serve as an incredible foundation for your child's success, whether they stay here in Mount Dora or travel abroad!
Get Started With Martial Arts Today!
Family Martial Arts Center is ready to help your child learn important core values through our preschool martial arts program! You don't have to guess at the results just check out our reviews! Martial Arts training has helped students from around the Mount Dora area become more confident, more respectful, and to lead healthier lifestyles.
Just fill out the short form below to get started with our Preschool Martial Arts classes!